corporate challenge
raffle program
The Corporate Challenge Raffle Program would not be possible without our partnerships with United Airlines and Hilton.
United Airlines donates 6 round trip airline tickets, Hilton donates 10 hotel night stays!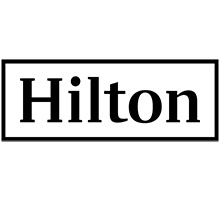 Use the Corporate Challenge raffle to raise your monetary goals to benefit Special Olympics Texas!!
Divisions: ALL
The raffle program is conducted by the Geico of Texas Corporate Challenge. All proceeds benefit Special Olympics Texas and go to your companies fundraising efforts. Tickets are $5 each, the program is designed to help companies reach their minimum contribution to Special Olympics Texas. Participation in this program is not mandatory but highly encouraged.
Tickets Available: July coordinator meeting
Unsold Tickets/Contributions Due: At Closing Ceremonies, Thursday, October 7th
The Prizes
You have 3 chances to win this great package! Hotel sponsored by HILTON and Airfare sponsored by UNITED AIRLINES!
(2) roundtrip tickets to anywhere United Airlines flies in the US48, Alaska, Canada, Mexico, Caribbean and South America.
(3) hotel vouchers for any Hilton wherever you travel.
General Information:
All checks must be made payable to Special Olympics Texas
If sending contributions directly to Special Olympics Texas Please mail to:
Special Olympics Texas
Attn: Kristie Crone
400 S. Zang Ste. 926
Dallas, TX 75208
Be sure to include your company name and identify your company as a Corporate Challenge participant.
If you need a contribution invoice from Special Olympics Texas please request via email to hannah.meek@cor.gov
Drop off Contributions:
Parks and Recreation Department Ste. 208
411 W. Arapaho, Richardson TX
Corporate Challenge Office (Community Events)
Ste. 100 2100 E. Campbell Rd, Richardson TX
Drop off between 8:00 a.m. and 5:00 p.m. Monday – Friday.
All contributions and ticket stubs should be turned in by Closing Ceremony.