Richardson Corporate Challenge
Calendar of events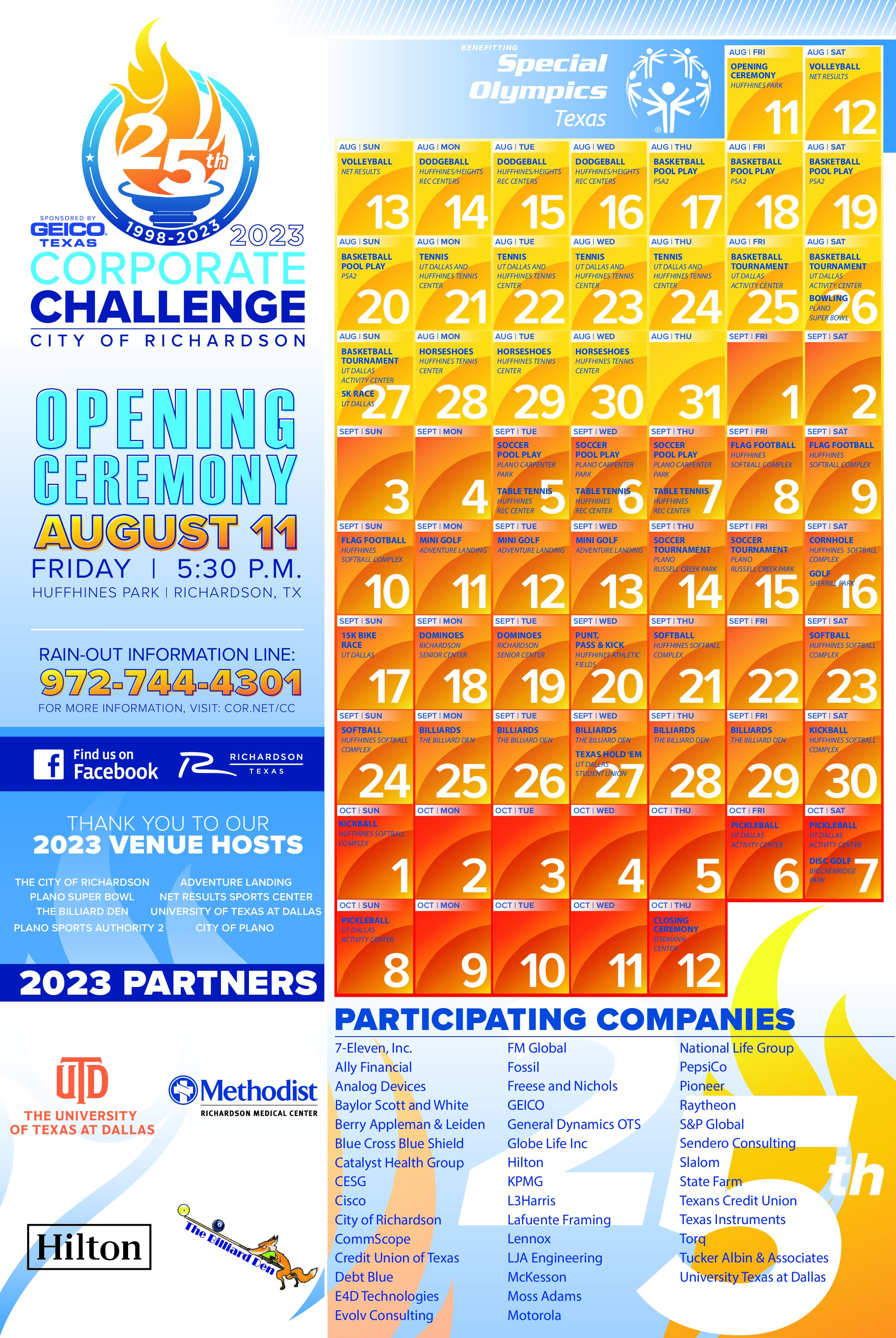 Frequently Asked Questions
Do we need a uniform?
Each event has different uniform requirements.
Uniform requirements are listed on each individual event page.
Who Can answer additional questions
Each company has designated coordinators that communicate with the games office. We recommend you reach out to your company coordinator directly. 
If you do not know who your company coordinator is please contact the games office. 
When Should I arrive for an event?
All participants must be checked-in at the registration desk and ready to start their event at the designated start time. In consideration of other teams, please arrive at your event 30 minutes prior to start time. GAME TIME IS FORFEIT TIME.
Who do we call for weather information?
972-744-4301
Should inclement weather impact playing conditions the Corporate Challenge Rain-Out line is updated after 3:00 p.m. Call 972-744-4301 to get further instructions or check our Facebook page.
When will a specific event take place?
The calendar of events will be finalized in June of each year. 
Where do I find event schedules?