City of Richardson
Corporate Challenge
2021 Corporate Challenge Canceled 
With a great deal of consideration and thought, we have made the decision to cancel the 2021 City of Richardson Corporate Challenge. We felt it necessary to make this decision now, as we are aware that you are potentially planning for upcoming registration and overall Corporate Challenge planning.
We certainly regret having to make this decision and want nothing more than to see your companies compete in Corporate Challenge events. However, we will be offering Corporate Recreation events virtually throughout the year, please be on the lookout for those! Another year with no Corporate Challenge is less than ideal, but hopefully in 2022 we will all safely be back and ready to compete! We wish for you and your families to stay safe and well!
With deepest regards,
Richardson Corporate Challenge Team
For more information please contact Hannah Rushing at hannah.rushing@cor.gov 
what is the richardson corporate challenge?
The City of Richardson Corporate Challenge is a 10 week Olympic style competition involving as many as 25 athletic and non-athletic events held in August through October. Companies compete in events ranging from softball, volleyball, billiards to cornhole any many more! Activities are scheduled during the week after normal business hours and on weekends. Employees, Spouses and Retirees are eligible to participate. For more information please contact Hannah Meek at hannah.meek@cor.gov
Interested in Participating?
Countdown to Opening Ceremonies!

The City of Richardson Corporate Challenge is a proud Statewide Sponsor of Special Olympics Texas. Each company raises funds to donate to Special Olympics Texas each year!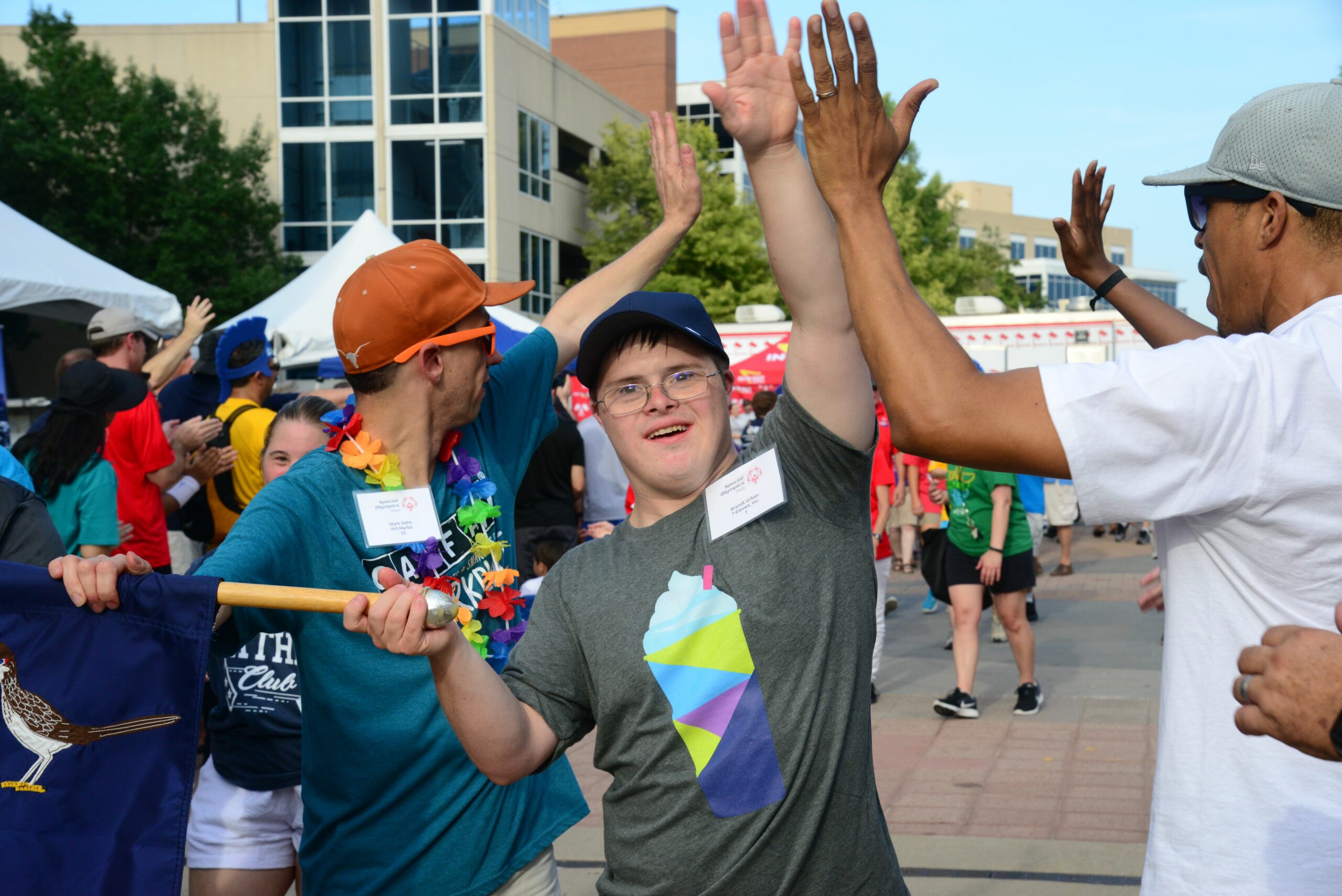 Events
The City of Richardson Corporate Challenge offers 25 Athletic and Non-Athletic events. We guarantee there is something for everyone!
Special Events
We also offer Special Events like our Opening Ceremonies which kicks off the Corporate Challenge, T-Shirt Competition, Raffle Programs and More! 
Corporate Recreation
During the offseason of Corporate Challenge we provide Corporate Recreation events including basketball leagues, socail events and More!
Calendar of Events
Coming Soon! 
Thank You To Our Partners