JOIN US
oPENING CERMONIES
FRIDAY – AUGUST 7TH
GALATYN PLAZA
5:30 P.M. – 8:30 P.M. 
This tailgating inspired party will kick off the 10 weeks of friendly competition! With food and drinks, the presentation of colors, national anthem, lighting of the Olympic torch, Special Olympics Athlete parade and many other events. There is plenty to do and is the perfect party to kick off this unique event! 
The Great Walk is the first event where your company can earn participation points for the Challenge, the more walkers that participate, the more points you will score for your company. The Executive Relay is the first competition of the Challenge and only 1 company will win the trophy and the bragging rights of being the Executive Relay Champs! 
Schedule of events
| | |
| --- | --- |
| 12:00 pm – 4:00 pm | Company Load In Begins |
| 5:30 pm | The Great Walk Opens |
| 6:00 pm | WELCOME by Mayor Voelker |
| 6:15 pm | Presentation of Colors |
| 6:20 pm | Special Olympic Athlete Parade |
| 6:20 pm – 7:00 pm | Spirit Judging |
| 7:00 pm | The Great Walk Closes |
| 7:15 pm | The Executive Relay |
| 7:45 pm | Awards Presentation |
| 9:00 pm  | Party is Over!  |
Company Load In Instructions
Each company will need to enter the site via Performance Drive. You will be permitted to drive up to your space and unload your items. Vehicles must be removed from the plaza area after unloading. This will allow everyone the chance to pull up to their space. 
NO VEHICLES ARE PERMITTED TO PARK BEHIND THE SPACES. ALL CARS WILL NEED TO BE PARKED IN THE DESIGNATED PARKING GARAGE, NO EXCEPTIONS. 
Tents
All tents will be set up and ready for move in on Friday beginning at 12:00 pm. Every company will be provided a 10×10 space. Special requests are taken into consideration and are approved on a case by case basis. 
Table/Chair Rentals
For those who ordered tables/chairs through the games office, your items will be on site Friday and delivered to your tent by our Parks Department. Please be sure to stack them the way you find them at the close of the evening to avoid additional charges. There are not additional tables or chairs on site, we only order what is submitted by each company. Please make sure your order is correct to avoid any confusion. 
Electricity
There is electricity avaliable on the Plaza. If your company requests a power source we will be on site to point you in the right direction, if we can accomodate. You must provide your own extension cords (25ft should be sufficient) If you did not request electricity, we will not be able to accomodate once on site. 
Grills
No coal grills allowed, only Gas (propane) grills are permitted on site or catering only.
No Glass Containers
No glass containers, canned drinks and plastic bottles only.
No Pets
Please leave the pets at home on this very hot Texas August Day. No pets allowed.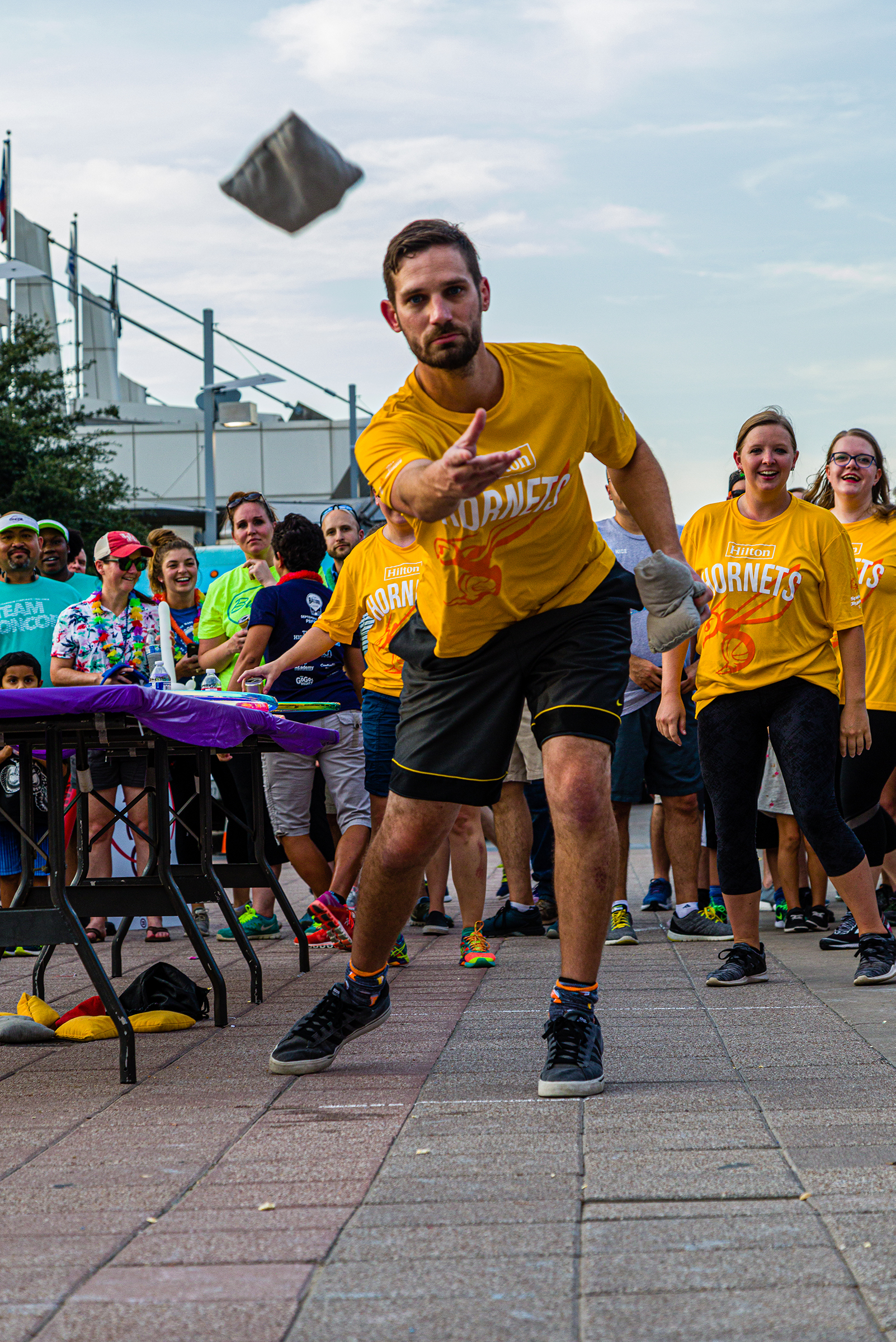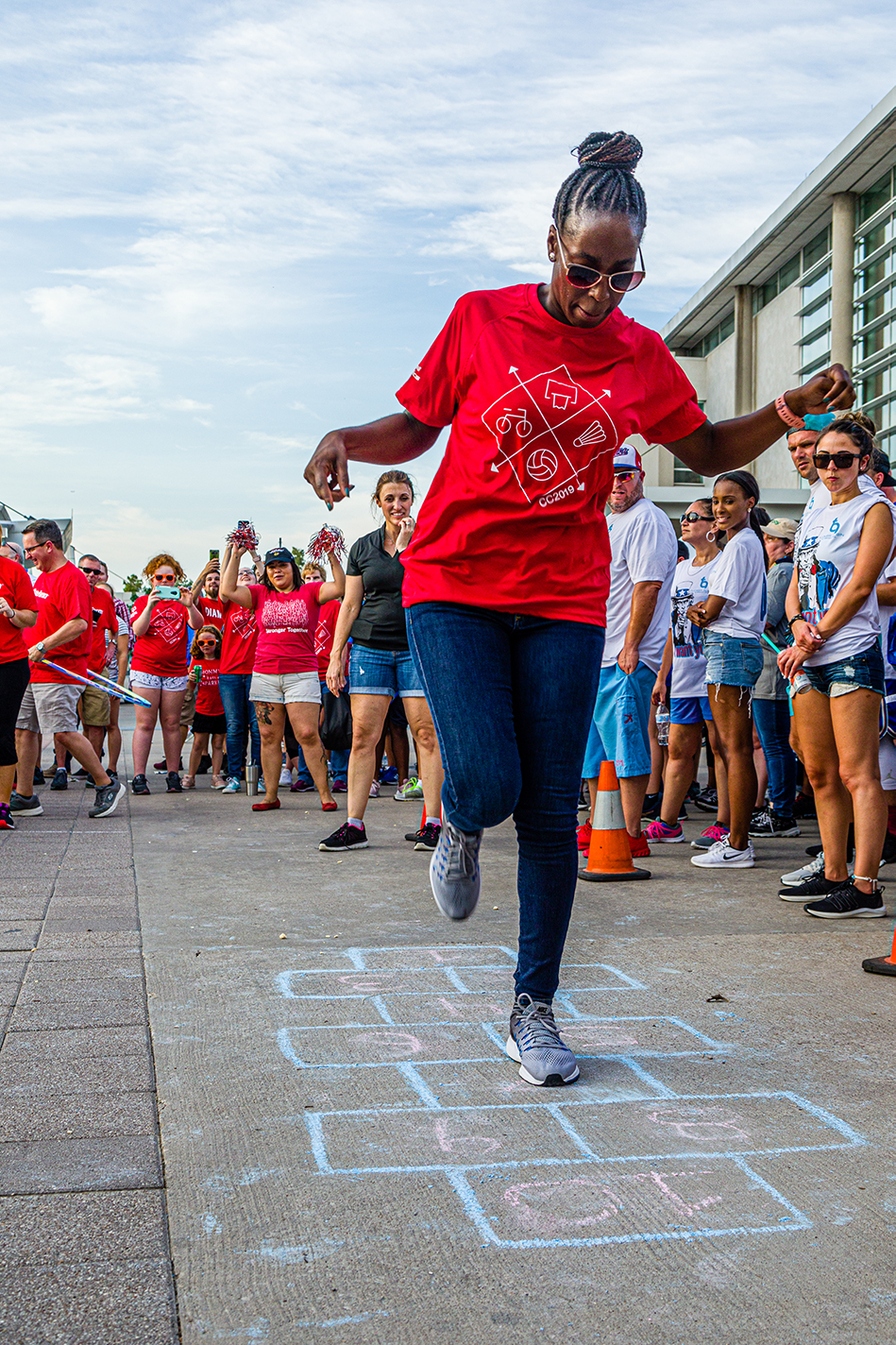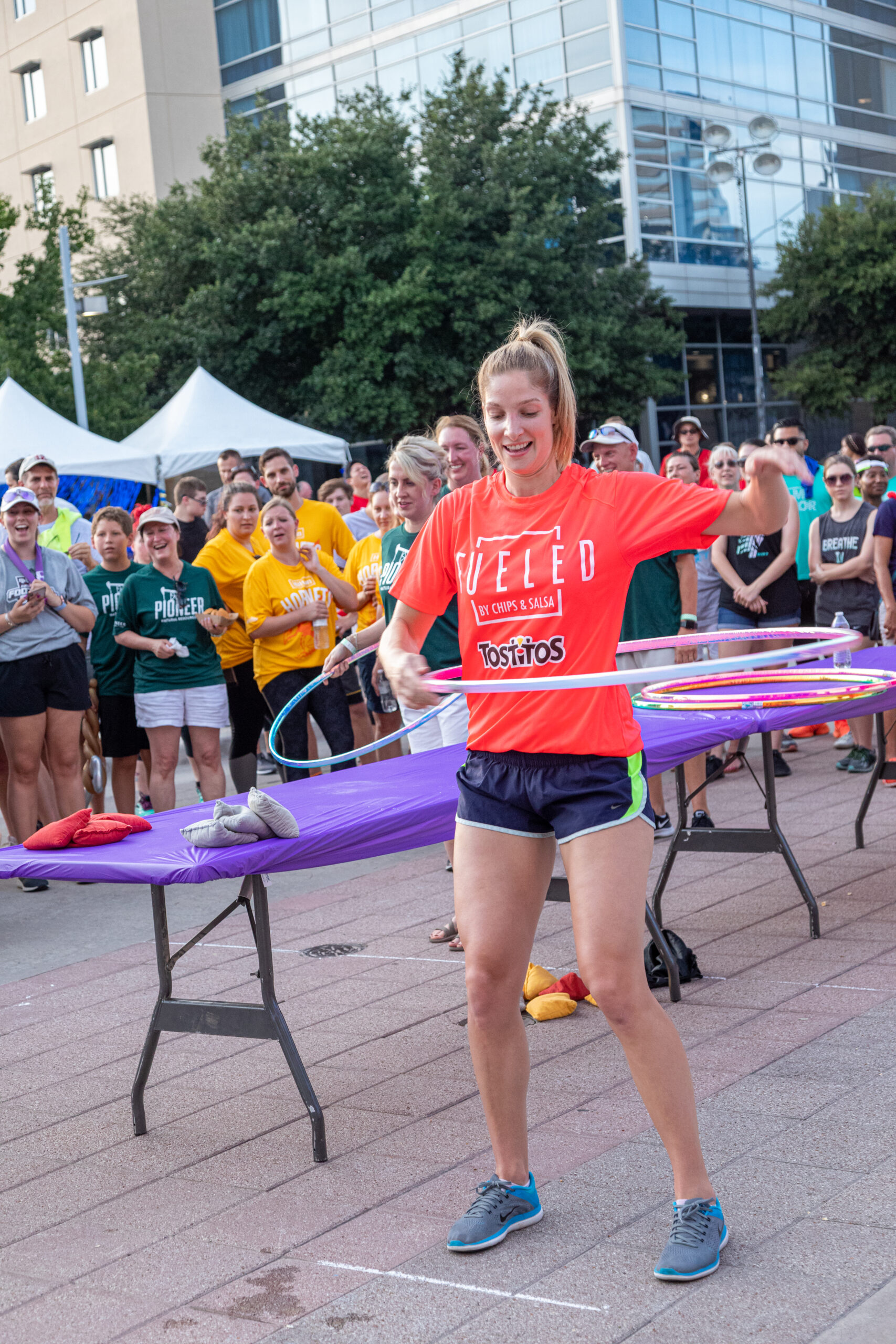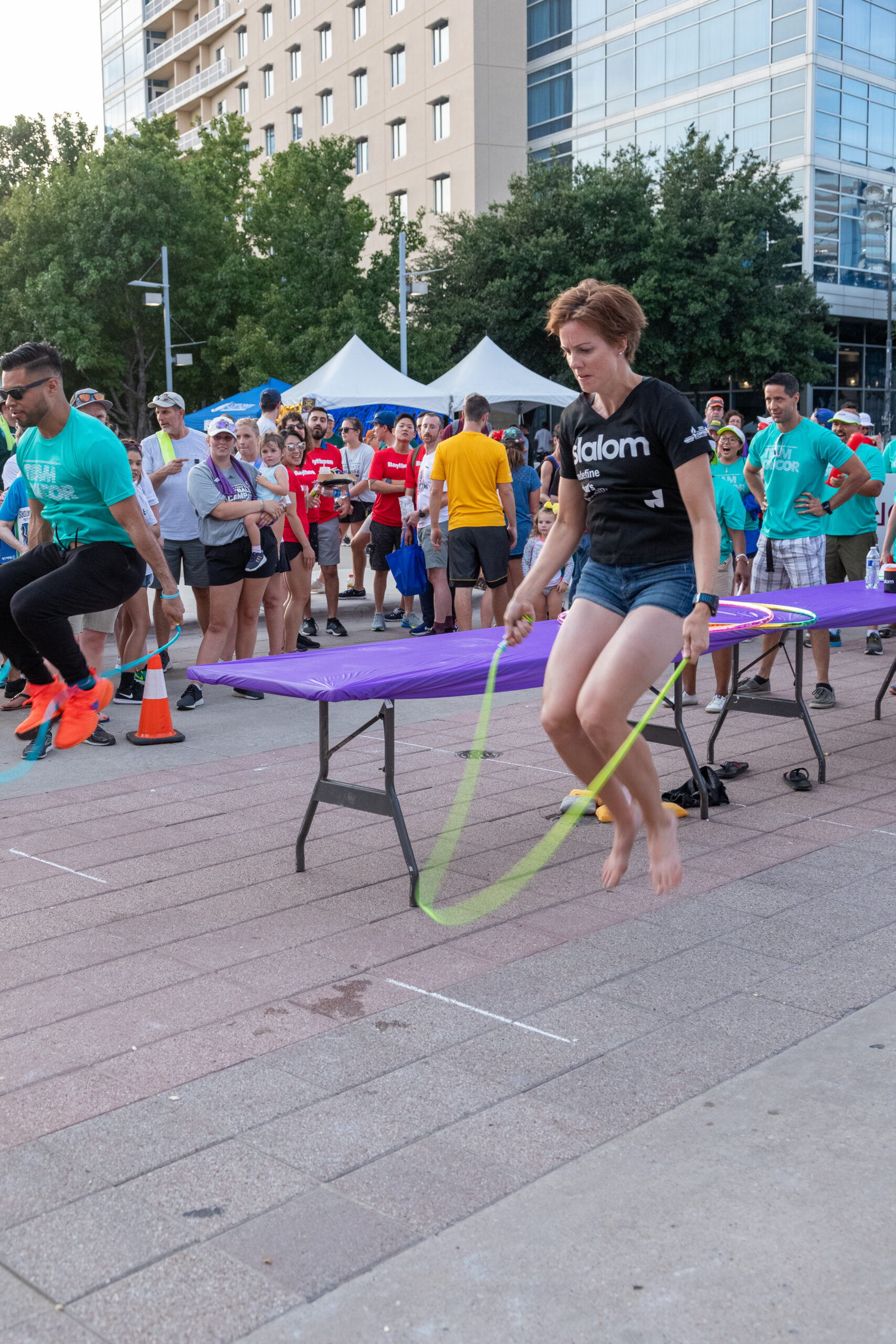 4 members, 4 events! Teams will compete in a relay styled format featuring four different tasks. Finish with the fastest time and your company receives the first award of the Challenge!