Division A |B | C | D | E
Event Information
Combination Team Format
4 Players | 2 Twosomes
Minimum 1 Female Player
Location
Sherrill Park Course 2 
2001 E. Lookout Drive 
Richardson, TX 75082
Roster Deadline 
September  8
Game Days
September  16

Tee Times:
Divisions C, D, and E 7:30 a.m. 

Divisions A and B 1:00 p.m.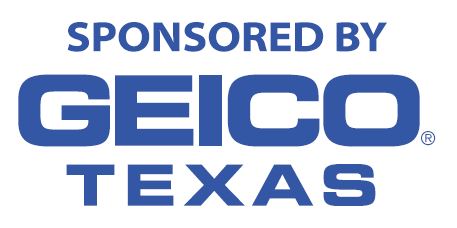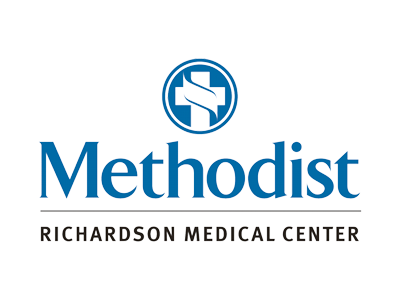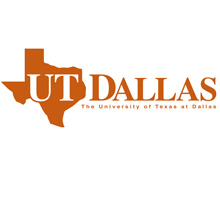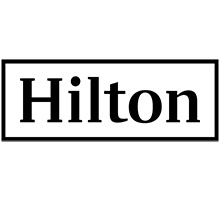 Practice
Practice locations are offered at a first come first serve basis, reservations are required at all locations
Sherrill Park Golf Course
For more information call 972-234-1416
Check in Procedure
Athletes should check in each day at the registration table at least 30 minutes prior to their scheduled competition.
Appropriate identification must be presented at the time of registration. 
Acceptable forms of ID
EVENT CHECK IN
WAIVERS
Team Captains must have their rosters completed and online by the date referenced on the individual rules. These rosters will be used by Corporate Challenge staff to print the Team Waivers that will be signed at event check-in. Players present their identification to the volunteers at the registration desk and all team members must sign the form.
CHECK IN
All players must check-in at the registration table prior to their initial game. Please refer to individual events for clarifications on check-in. Each participant must sign the team waiver form, and must produce identification.
 Participation in the Richardson Corporate Challenge is restricted to company employees, retirees, contractors and spouses. In order to ensure fairness, participants will be asked to produce at least one acceptable form of ID.
ACCEPTABLE FORMS OF ID
– An employee photo ID (security) card
– Driver's license
– Other photo ID
OTHER ACCEPTABLE FORMS OF ID
– A company benefits card
– A letter signed by the company's human resources department verifying that the participant is employed by the company.
– A company pay stub, or photocopy
– An official company business card
– A corporate credit card
NO ID = NO PLAY, NO EXCEPTIONS
Team Captains must have the Team Roster completed and online by the deadline located on each event rule page.
UNACCEPTABLE FORMS OF ID
– Letters from human resources with a 'fill in the blank' for the employee name.
– Personal credit cards or other non-photo ID cards
Participation Points 
– A complete team will earn 30 participation points. Complete teams will consist of 2 twosomes (with at least 1 female)
– A complete team will receive full participation points 
– In order to get full participation points, golfers must remain with their team throughout the duration of the round (excluding leaving for emergencies)
– Teams will be awarded 4 medals  
Uniforms 
– Shirts with collars are required, separate company shirts do not have to be ordered to meet this requirement 
– If you have company polo shirts that simply have your company logo and/or name on it that will suffice
Governing Body 
United States Golf Association (USGA) rules will govern play except as noted
– Format will be select shot sometimes known as Florida Scramble. 5 shots are mandatory from each player throughout the 18 holes excluding "taps-ins"
A tap in is considered any ball that is within an open scorecards length of the hole
– On each hole, each member will play a shot, the team will select the best shot. Each team member then plays the next shot from that spot and the process is repeated until the hole is completed
Every player must contribute a minimum of 5 shots for the round, this must be indicated on the card who shot was used until all players have contributed the minimum 5 shots
– In order to maintain pace of play a maximum scores of double bogey maximum per hole.
– All carts must follow the starter and leave at the designated tee time, once the carts pull out of the club house, as led by the started.
– Range balls are available for purchase in the pro shop
– Each golfer must play with their own set of clubs
– In order to get full participation points, golfers must remain with their team throughout the duration of the round (excluding leaving for emergencies)
– "One and done, Please" No practice shots permitted during tournament play either prior to or after your "official shot"
– At each selected spot through the green, the team members will play from any point within three feet of where the selected ball comes to rest, but no closer to the hole
– In a hazard or sand trap, the selected ball will be played first from the point where it lies
– Each other player shall then drop in accordance with the rules, within one club length of that point, but within the hazard. Balls in the rough may be moved up to one club length, but must be played in the rough
– On the green, the ball selected will be marked and each putt will be played from as near to that mark as possible
– In order to speed play, a shot near the hole may be tapped in and will not affect the team score if a subsequent shot is holed
– As a courtesy to other golfers, and to observe proper golf etiquette, no radios or other broadcast music will be allowed from golf carts on the course at any time
– Honesty is expected among all teams
– Men will play from black markers, Women will play from red markers
– No spectators are allowed on the course, this includes team captains who are not playing
Forfeit 
– Any foursomes that are short a player(s) shall be considered a total team forfeit.
– All players must be ready to go by the shotgun time in order to be a full team 
– Forfeited teams are still welcome to play their round
– Scores will not be calculated, participation points will be awarded at 1pt per participant